GUARANTEE YOURSELF 100% INDEPENDENCE.
There are a few independent asset managers in Luxembourg. BCB & Partners S.A. is one of them – and it offers you the special advantage that all the capital is solely in the hands of its partners.
WITH BCB & PARTNERS S.A. AT YOUR SIDE.
Our business permit (No. 46/09, issued by the Luxembourg Ministry of Finance) allows us to provide you with comprehensive and all-inclusive financial advice:
Asset management
Investment advice
Brokers of financial instruments
WE CAN GIVE YOU 7 GOOD REASONS FOR DOING BUSINESS WITH US.
AND FOR BEING SURE OF GETTING FIRST-CLASS ACCOUNT MANAGEMENT – EVERY DAY.
You will be putting your trust in a company that has operated successfully on the market for over 15 years.
You will have one of our partners focused exclusively on your objectives and wishes.
You will be advised exclusively by one of the BCB owners – no change of adviser over the years.
You decide for yourself what degree of support you want to have. All our services, whether individualized or package deals, come from one source.
You exploit the full potential of Luxembourg as one of the world's leading financial markets. Your accounts can of course remain in the country of your choice.
You will have access to the world's best financial products through our network of the best counterparties.
You will benefit from total cost transparency thanks to our clear cost structure.
OUR COMPANY WAS FOUNDED IN 2001.
BCB & Partners S.A. was founded in 2001 on the basis of the know-how of three Swiss financial experts, who had decades of experience of Swiss and Luxembourgish banking. Subsequently, the team was strengthened by the addition of two partners with particular expertise in the area of Family Offices and Asset Management. At the staff level the firm employs 10 highly qualified and experienced financial professionals.
AND HAS DEVELOPED STRONGLY EVER SINCE.
Over the years, BCB & Partners S.A. has provided domiciliation services to a number of prestigious multinationals. Additionally we provide a range of services to private and institutional investors. After all, BCB & Partners S.A. offers all the guarantees that an investor wants and needs these days:
Monitoring by the Luxembourg bank supervisory body (CSSF – Commission de Surveillance du Secteur Financier)
Close cooperation with the leading banks at the Luxembourg financial center
In total, the owners deliver far more than 125 years of stock market expertise
WE OPERATE ALL OVER EUROPE.
SO THAT YOU CAN BENEFIT ALL OVER EUROPE.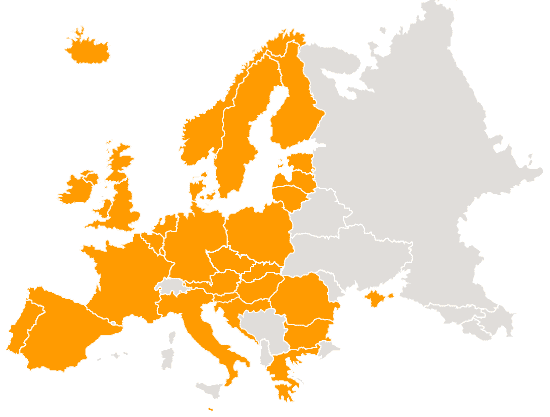 Austria
Belgium
Bulgaria
Croatia
Cyprus
Czech Republic
Denmark
Estonia
Finland
France
Germany
Greece
Hungary
Iceland
Ireland
Italy
Latvia
Lichtenstein
Lithuania
Luxembourg
Malta
Netherlands
Norway
Poland
Portugal
Romania
Slovakia
Slovenia
Spain
Sweden
UK